Media Serviecs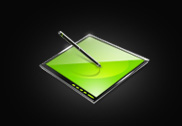 It's in our name. Since 1986 we have provided our clients with media solutions that effectively and efficiently reach their target audience.
Media choices have certainly expanded over the past few years. Digital and Social compete with the traditional mediums - Television, Cable, Radio, Out-of-Home, Print, Direct Response, FSI's, and Direct Mail.
So with all these choices and with consumer's ever changing habits - how do you select the right media? That's our specialty and why our name is Media Edge, Inc.